The awesome fans of Clay Aiken helped The Way We Make A Difference send 43 people from Toronto to his concert!
The Canadian Starlight Starbright Children's Foundation received 13 tickets for use by families in the Kids's Activity Network and 30 Tickets were given to Toronto's Respite Services.
Respite care is a family support service that provides temporary relief from the physical and emotional demands involved in caring for a family member who has a disability. Respite creates greater opportunities for all family members to live actively and participate in community activities and allows parents/guardians time for themselves.
---
We received the following letter from The Starlight Starbirght Children's Foundation...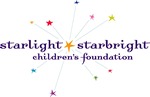 On behalf of the Starlight Starbright Children's Foundation, I wanted to thank you for the tickets for the Clay Aiken Concert.
We were fortunate to have one of the best days of the summer! This made things even better.
The kids that attended this event said it was absolutely awesome. Clay Aiken really knows how to put on a concert, never mind the amount of rhythm and soul he has. Some of the kids want to know when he's coming back to perform again.
The nicest thing about the events that we hold is that this allows our families to spend time away from the illnesses they deal with everyday. They get to enjoy a stress free day of fun and enjoy being together as a family. Thank you for helping us with this.
Yours truly,

THE STARLIGHT STARBRIGHT CHILDREN'S FOUNDATION
Leisa Washington
Kids Activity Network Coordinator
---
The letters below were sent by Respite Services after Clay's concert in Toronto...
Just a note to say thank you and to all the people from "The Way We Make a Difference" for generously donating tickets to the Clay Aiken Concert. I got to go, too along with my son, who has autism and his grandpa and grandma. The families were really thankful for your generousity. Below is an email from one of the families who attended. A father also said that they never had something like this before and it meant the world to them.
We all had a blast. The show was amazing and it was heartwarming to know that some families were able to go because of your gift.
Thank you and best wishes.
* * * * * * * * * * * * * * * * * * * * * * * * * * *
I canít thank you enough for the tickets last night. My son had such a great time. He was able to watch the whole show. He was even dancing. He saw your son and pointed him out to me.
Thank you again!!!
---